Boating Safety Tips
When the weather starts to warm up it gets boaters chomping at the bit to get back out on the water. Before you get in too big of a hurry, be sure you have your boat ready from a

safety standpoint

.
You will only be as safe as you are prepared. So be sure the driver(s) are educated on boating safety. It is often suggested that beginners take a boating class locally. You need to have a good grasp for the "Rules of the Road". However, here are some basic tips to make sure you're prepared, so you can focus on having fun on the water:
Make A Float Plan. Give those back home a departure/return time frame, a way to contact you, and a general idea of the day's activities. If that is not possible, you can print out a float plan online and give it to the local marina.
Know the Weather and Your Surroundings. Before you hit the water you should have an idea what the weather will be like. However, mother nature is pretty inpredictable, so it's a good idea to have resources to keep you up-to-date on the weather report. That can be your smart phone or most

VHF transceivers

have built-in NOAA weather radio channels as well. Everyone on a boat is an active participant on that vessel as well from the moment they step on to the second they get off. It is imperative that each individual knows safety precautions and the location of all safety equipment on board in the event of an emergency.
Distribute Weight Evenly. Your boat has a weight capacity to it. Follow that and be sure people and gear are dispersed evenly.
Have a Seat. Everyone must be seated when the boat is underway (moving). Carefully select where the children aboard are seated. If you are towing a rider, make sure to consult safe seating instructions for the vessel you are towing. Be sure to assign someone to use the famous

orange "skier down" flag

when the person you are towing goes down.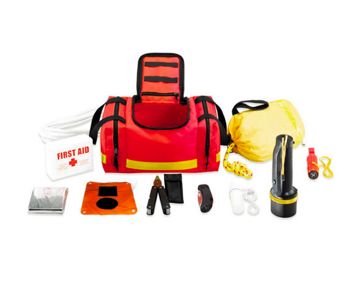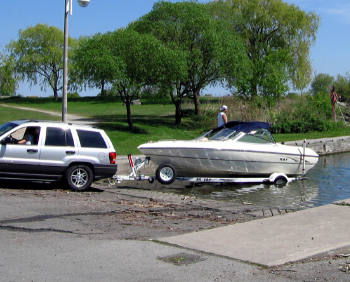 Vessel Safety Check
The United States Coast Guard (USCG) says it wants as many boats as possible within safety compliance. If you want that peace of mind on the water, you need to verify your vessel is going to keep you safe and prevent accidents. This is why the USCG has created a Vessel Safety Checklist:
Backfire flame control
Overall vessel condition, including electric-fuel systems, galley-heating systems, deck free of hazards/clean bilge
Proper display of numbers
Pollution placard (oily waste discharge)
MARPOL trash placards (garbage dumping restriction)
Registration/documentation
Navigation Rules book
State and/or local requirements