Chart Kit Books With Cd (Maptech)
ChartKits are full-color reproductions of U.S. government and private charts spiral bound into popular cruising regions with aerial photos, pre-plotted courses and more. The convenient-sized books are large enough to allow for manual plotting, yet small enough to sit on your nav-station or lap. Waterproof covers are available.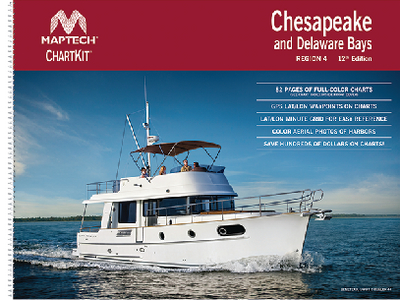 R0412 Maptech Chesapeake And Delaware Bays Chart Kit
- Territory: Chesapeake and Delaware Bays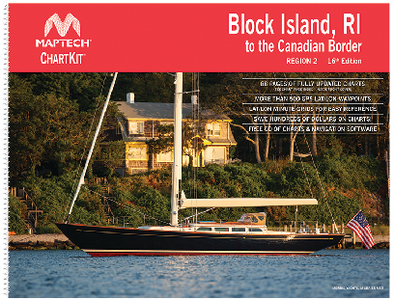 R0216 Maptech CHTKT R2 CAN BDR - BLK IS 16TH
- Territory: Block Island to the Canadian Border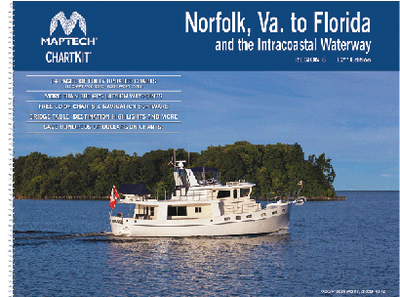 R08-15 Maptech CHARTKIT R8 FL E COAST & KEYS
- Territory: Florida West Coast and the Keys, Edition 15
Please be aware that all products have a production or warehouse lead time. This is the number of business days (typically not including the day the product was ordered) that must pass before the item begins the shipping process. Please see the "Ships: In" information located within the main product description to the right of the product image and below the ADD TO CART button for that particular product's "Ships: In" timeframe.
IMPORTANT: Please note that these timeframes are estimates only based on the latest information provided to us by the manufacturer/supplier. Delays in both material, production and shipping timeframes by manufacturers can vary without advanced notice and while we do our best to keep "Ships: In" timeframes up to date we may not always be able to do so due to a variety of factors.
If a product is needed by a specific date we strongly recommend you reach out to our Sales team (1-800-869-1686) to verify shipping timeframes.
Canadian orders please add an additional 14 business days for processing and shipping. Alaska and Hawaii orders please add 1 additional warehouse processing day.

WARNING: Cancer and Reproductive Harm - www.P65Warnings.ca.gov.