Wesbar Side Marker/clearance Light
The Wesbar Side Marker/Clearance Light comes with built-in reflectors for better illumination, increasing the safety of your trailer. This clearance light effectively indicates the presence and size of your trailer to other drivers during night time.
This side marker/clearance light comes with patented quick connect/disconnect wiring feature. The lens and bulbs can be installed without much difficulty and even be replaced with ease. This stud mountable light has black housing for increased protection.
Built-in reflectors
Patented quick connect/disconnect wiring feature
Can be easily mounted
Features of Wesbar Side Marker/Clearance Light
Wires have quick connect/disconnect feature
Easily accessible bulb and lens
Stud mountable
Black housing
Replacement lens come with screws for quick installation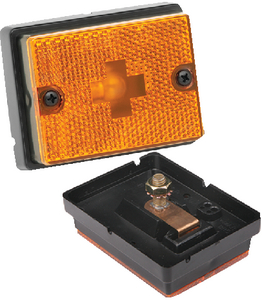 Part Number 203111 - Wesbar Side Marker Light, Amber
With built-in reflectors.
Stud mounted.
Overall dimensions are 3-1/8" x 2-3/8" x 1"(stud mount)
Display packed.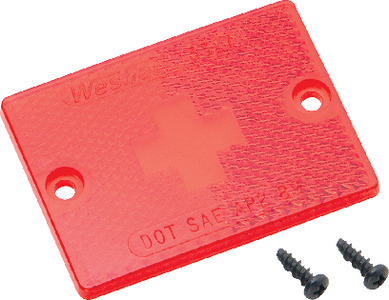 Part Number 003337 (3337) - Wesbar Side Marker Light Replacement Lens, Red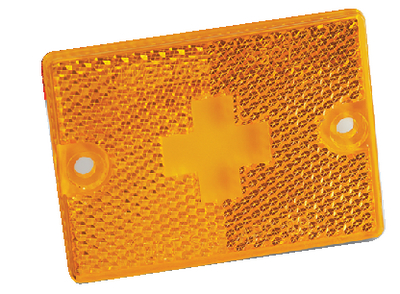 Part Number 003338 (3338) - Wesbar Side Marker Light Replacement Lens, Amber
Please be aware that all products have a production or warehouse lead time. This is the number of business days (typically not including the day the product was ordered) that must pass before the item begins the shipping process. Please see the "Ships: In" information located within the main product description to the right of the product image and below the ADD TO CART button for that particular product's "Ships: In" timeframe.
IMPORTANT: Please note that these timeframes are estimates only based on the latest information provided to us by the manufacturer/supplier. Delays in both material, production and shipping timeframes by manufacturers can vary without advanced notice and while we do our best to keep "Ships: In" timeframes up to date we may not always be able to do so due to a variety of factors.
If a product is needed by a specific date we strongly recommend you reach out to our Sales team (1-800-869-1686) to verify shipping timeframes.
Canadian orders please add an additional 14 business days for processing and shipping. Alaska and Hawaii orders please add 1 additional warehouse processing day.

WARNING: Cancer and Reproductive Harm - www.P65Warnings.ca.gov.